Welcome to Example Federation
Elizabeth Watkins
Federation Chairman
Welcome to the Powys-Radnor Federation
DETAILS OF OUR RECENT ACM MEETING ARE ON THE EVENTS PAGE
---
We are a small federation of just 27 Institutes with a membership of around 400.
We are in a very rural area but with car sharing and the use of community minibuses we all manage to meet regularly (of course this was prior to the Covid19 pandemic, but we are successfully re-starting meetings). Instead of groups we plan to hold county events in different locations in order to involve everyone and to enable members to host events as well as attend as guests.
We always welcome new members and if you are visiting the area, or have just moved in please do visit a WI.
Our County Secretary, Paula, will be able to help you to locate your nearest group or the one which will suit you best.
Be assured that a very warm welcome awaits you in the Radnor Hills.
Liz Watkins
Federation Chairman
**** STOP PRESS **** Many thanks to all our members who contributed to our Not in My Name campaign, which was a collection for Llandrindod Wells Womens Refuge organised by Libby Hughes and the Public Affairs subcommittee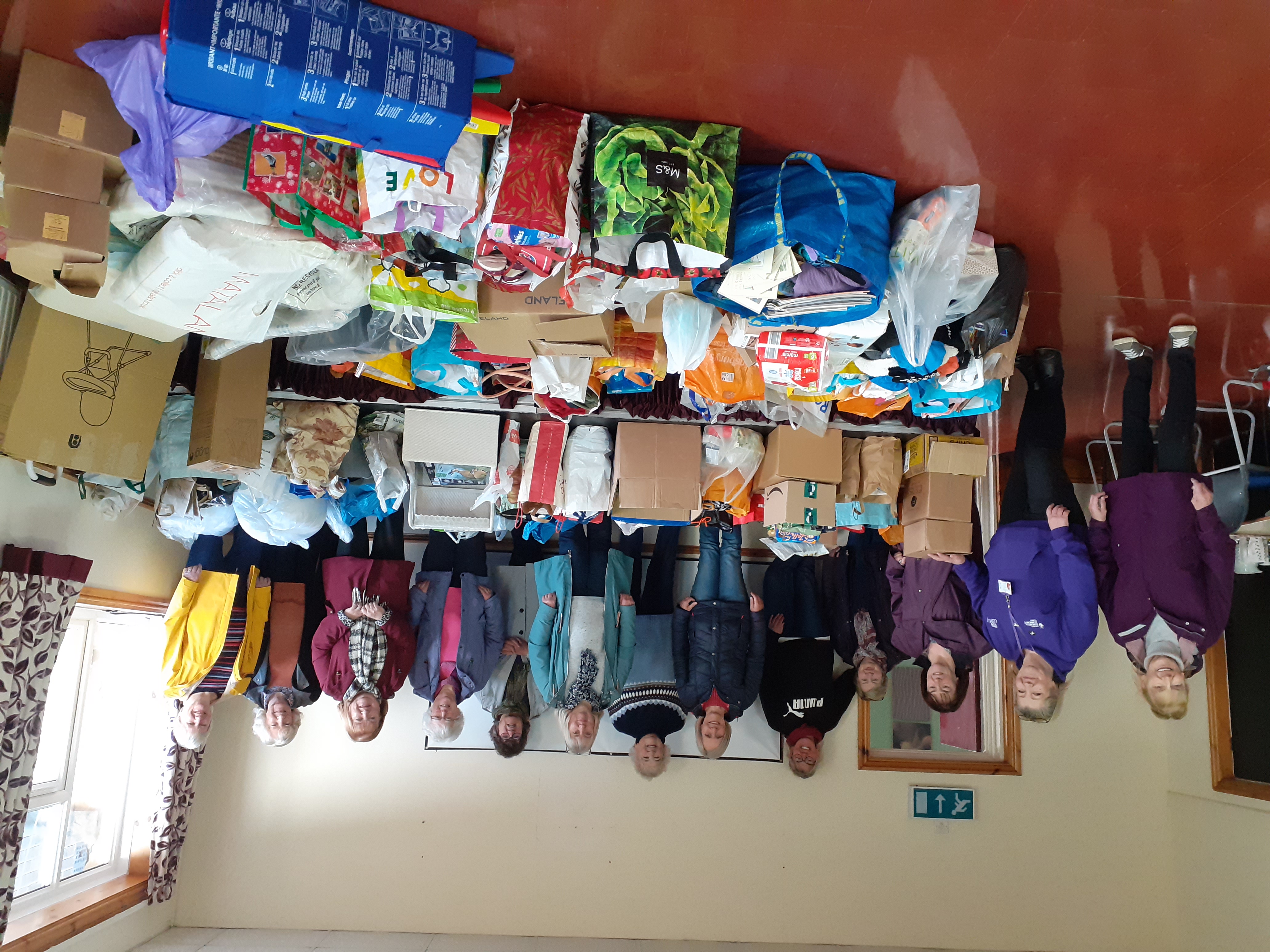 SEE OUR SEPTEMBER TRANSFORMATION FASHION SHOW ON EVENTS PAGE
***SELECT COUNTY SHOW TO SEE THE RESULTS OF OUR 2021 VIRTUAL COMPETITION
MORE COMPETITION RESULTS ON OUR EVENTS PAGE FOR
ALL THINGS BRIGHT AND BEAUTIFUL and LOCKDOWN LIMERICKS
---